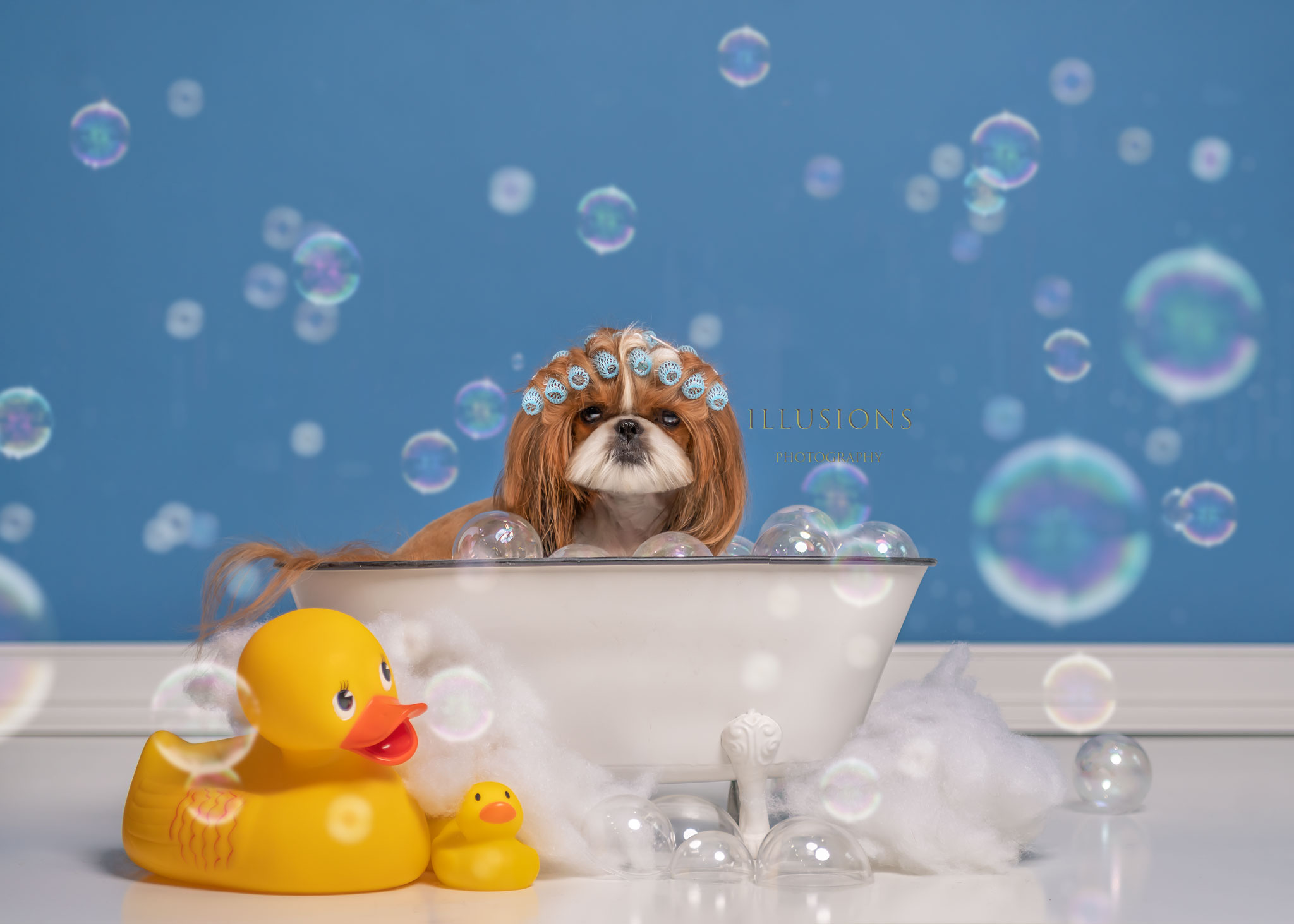 Welcome to Hair of The Dog Grooming Paw-lor! We provide full service dog grooming by appointment! Our goal is to ensure your dog has a wonderful experience with us and comes back to you looking and feeling their best!
We groom by appointment which means your dog is usually in and out in only a couple hours! We are also cage optional! Meaning, even though our facility is equipped with cages, if either you or your dog do not want your dog to be in a cage, he won't have to be. We offer EXPRESS appointments for this purpose. We are very flexible and will do what is best for the comfort, safety and happiness of your dog. We also normally offer Walk In nail trimming services. No appointment needed. Best days and hours are Wednesdays, thursdays and Saturdays from 8 AM to 1:30 PM. However, we covid, we do are currently requiring you to call for a time to come for nails. We do hope to resume walkin nails service at some point in the future.
We pride ourselves on offering the best services possible utilizing only the highest quality products available.
We think of our dogs as people and treat them as such, We all like to be spoiled from time to time. We are all inclusive. Which is why with every bath or groom our Paw-lor dogs enjoy two baths, conditioning, nail trimming, ear cleaning, desired haircut, a warm relaxing hot towel facial, your choice of gentle sugar scrub or refreshing blueberry and we include tooth brushing with every visit at no extra charge. All of our first time visits also receive a complimentary dead sea mineral mud bath treatment. We express anal glands externally and only on request,
We also offer many luxury services such as Dead Sea Mineral Mud Baths, Intense remoisturizing hot oil treatments, a Shed Less complete de shedding package to greatly reduce shedding all year round, nail smoothing as well as creative coloring services, in house professional photography and much much more.
Every dog derserves his day. Why not make it a "Spaw" day?!
*PLEASE NOTE*
Our email through the contact form on this website does not always alert us when we have a message, Instead, please give us a call at The Paw-lor at 603-244-1887, or contact us through our facebook page linked below. Messages through our facebook page are received immediately and answered promptly.
We are directing the majority of our online traffic to our facebook business page where we can be more interactive with our clients. We encourage you to LIKE our page on facebook as we are always posting photos of our client's dogs, useful information, grooming advice, contests, discounts and specials on facebook. We don't want anyone to miss out on any good happenings!! We have included a link below to make it easier for you to do so. Just click on the blue F on bottom left to go to our facebook page.
Thanks for visiting our website! We can't wait to meet you and your dog!!